De wondere wereld van turf en kunst
        
Turf is een levend, natuurlijk materiaal, ontstaan door vervening van de bodem in moerasgebieden  die rijk zijn aan zuurstofarm water. Kunstenaar Dioni ten Busschen is de eerste die de vele kwaliteiten van turf heeft ontdekt en dat toepast in haar kunstwerken. Zij is daarmee volstrekt origineel.
Kunst en designobjecten
Dioni experimenteert met vormgeving, kleur en functionaliteit en is daarmee grensverleggend. Het resultaat is een scala van oorspronkelijke kunst- en designobjecten.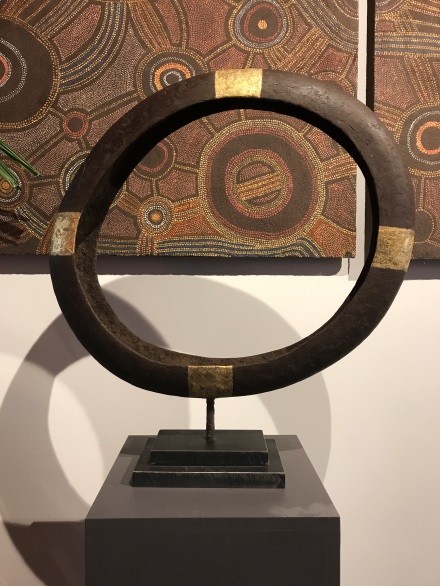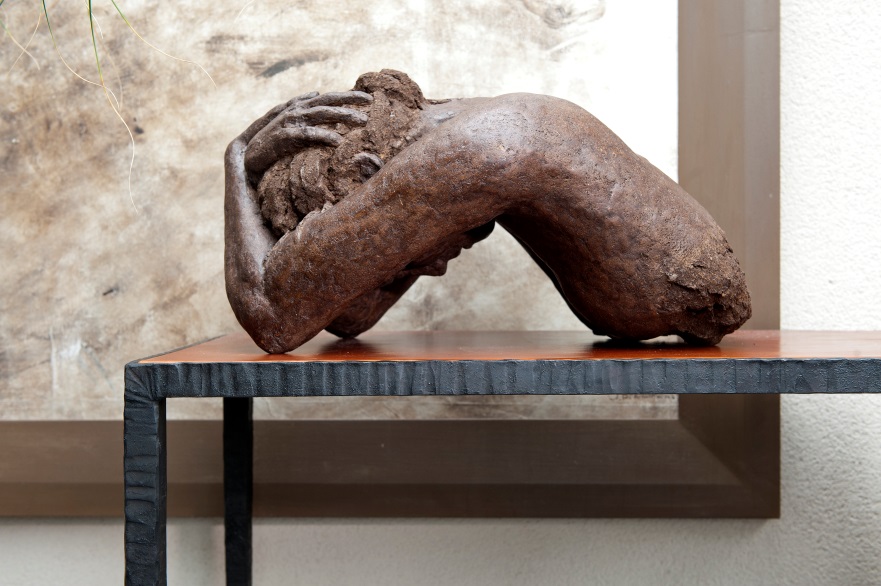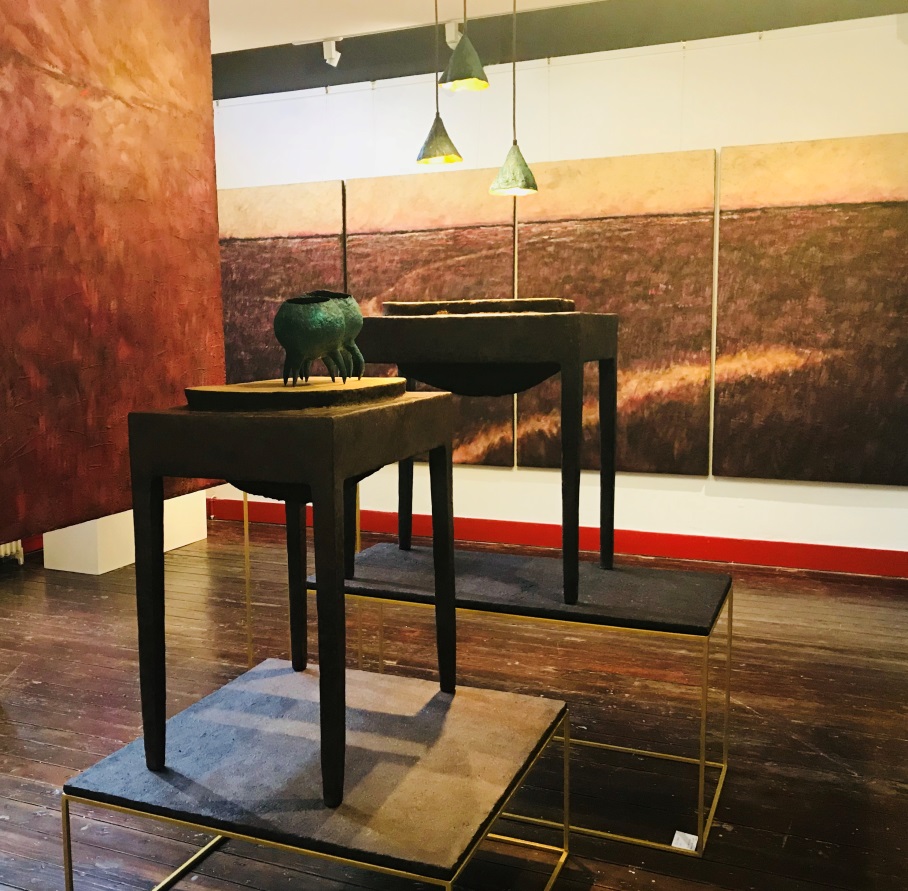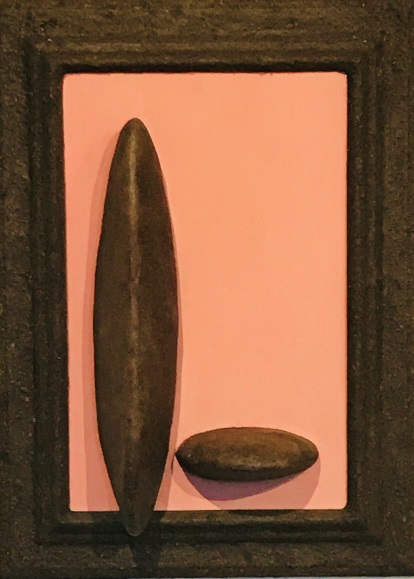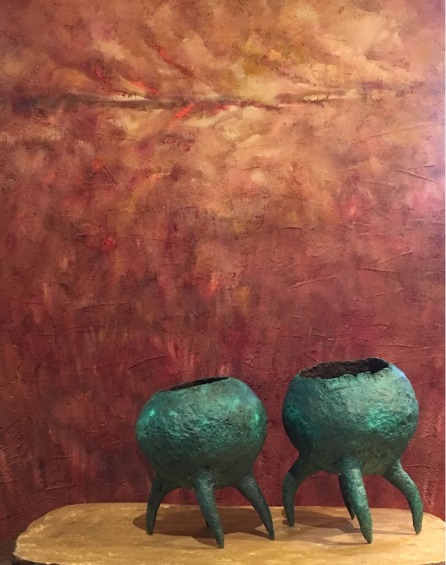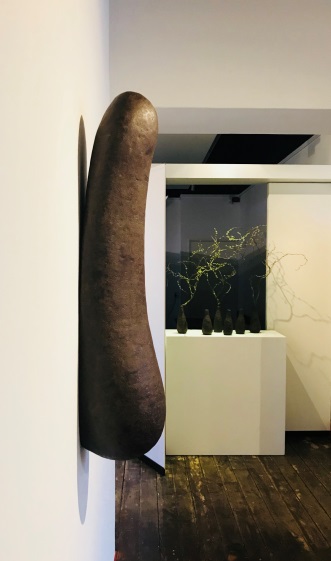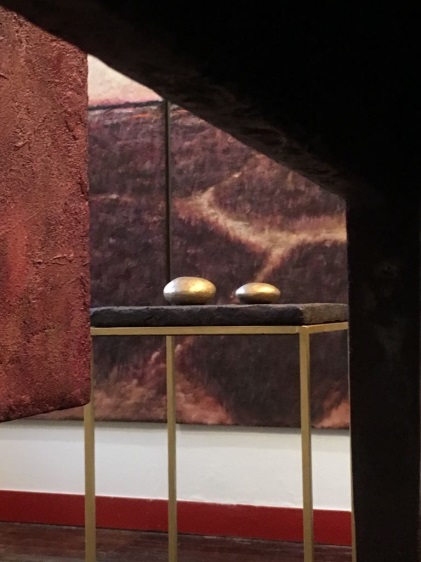 Sommige objecten van turf hebben een glad gepolijst oppervlak, dat is afgewerkt met een laagje was, waardoor een zijdeachtige glans ontstaat. Het object wordt aaibaar.
   
De schilderijen, wandbekledingen, sculpturen en objecten die Dioni uit turf maakt stralen bezieling uit. Ze voegt aan het materiaal betekenis en een dimensie toe daardoor lijkt het als of je in haar turfschilderijen kunt stappen en van die wereld deel kunt uitmaken.


Van nature heeft turf een ruwe huid. Daar waar Dioni in haar kunstwerken gebruikt ontstaan spannende structuren die het oppervlak diepte en tekening geven.

De schilderijen zijn voorzien van een grondlaag van turf en daarna beschilderd met olieverf. De olie wordt in eerste instantie grotendeels door de turf geabsorbeerd. Door meerde lagen verf op de turf aan te brengen wordt de kleur intenser maar niet verzadigd. Het absorptie vermogen van turf zorgt mooie kleurnuances en spannende licht- en donker effecten.
      The story of the forgotten people of Soosaare
In the summer of 2010 I walked for the first time in a marsh. The colours, the deafening silence, and the skies. So beautiful! But also the risk and the fright to sink into it. And at that moment you start thinking about the people that came to the end of their lives. We find them nowadays as bog bodies and peculiar thing is that after many centuries they are beautifully mummified in a dark brown colour. Their skin is sound and every line in their bodies can be seen. Those people must have met themselves in the last minutes of their lives, during their probably slow struggle to death. No more future, material things that were acquired in the past do not count anymore. It is only the present moment and the experience from the past that counts. You are confronted with yourself, you can be honest as you are the only one to whom you are accountable. And who are you at that moment? Does it make any difference how you have lived your life while experiencing the last moments of it?
This is how the idea was born to create the people that experienced this moment all together but all in their own way. All these people sank into the Soosaare marsh near the village of Kolga-Jaani in Estonia on 24th August 79 AD while approximately 3000 km down South the volcano Vesuvius erupted. When there is an eruption somewhere there must be an implosion in a different place to compensate it. All these bog bodies that have been found experienced this moment in their own way and with their own emotions. This is exactly the moment that has been fixed in their mummified bodies. These bodies are made of real peat and therefore they have exactly the same colour as the real bog bodies. Peat consists of the dead roots of the sphagnum plant which is thousands of years old. In this concept it is the symbol for the search towards your own roots. This was the start of the forgotten people of Soosaare.
Dioni
The Forgotten people of Soosaare part I
The Forgotten people of Soosaare part II  "Dreamtime"



Dreamtime is about finding your own path in life. Insipred by the primitive culture of the Aboriginals.
The Forgotten people of Soosaare part III  "Down to Earth"

Down to earth is about what Mother Earth, with all her beauty and wisdom, can tell us. and that we should listen more attentively to her. Inspired by stones, rocks , gaves and the firts pieces of art, the Fertility Figurines.