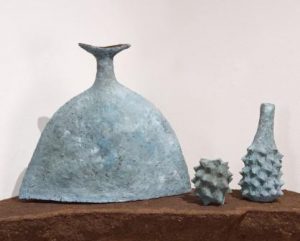 Set van Peatladon vazen uit de tentoonstelling Mummia
Materiaal: turf, glas en olieverf
De Peatladon vazen horen ook bij het project 'hergebruik van glas met turf'.
Couple of Peatladon vases from the exhibition Mummia.
Material: peat, glass and oilpaint
The Peatladon vases also belongs to the project to reuse glass waste.